11 September 2019
Create a Personalised Wedding Gift They Will Love
Weddings are cause for celebration, and that includes treating the happy couple to some delicious treats and wedding gifts.
Here at Just In Time Gourmet, we have a wide range of predesigned wedding gift hampers on offer. All of our gift hampers can be completely customised, so you can create the perfect gift for the newlyweds in your life. You can even start completely from scratch and create a personalised wedding gift hamper that is unique to your recipients.
Here are a few of our favourite personalised wedding gift ideas to get you started.
Pop Some Bubbly
Sharing a festive bottle of champagne or sparkling wine is the perfect personalised wedding gift for the newlyweds to toast their union. We've got a wide range of delicious bubbles from some of the most popular brands in the world, like Moet & Chandon. Our selection includes plenty of wines from Australian vineyards as well. Don't forget to add on an elegant wine opener, some glassware and a pack of cheeky coasters to round out your gift.
Start a Fun Tradition
After their wedding, many couples look to establish new traditions for themselves as a duo. A popular option these days is starting a game night with family and friends. Help the happy couple in your life build up their game collection with our hamper extras. From Chinese checkers to backgammon to tiddlywinks, you'll find something in our selection for just about any interest and skill level. With any luck, you'll be invited over to play too!
Help the Family Grow
If the newlyweds have a little bub on the way or plan to in the near future, don't leave this new addition out of your personalised wedding gift. We've got plenty of items for the smallest members of the family, including bibs, hats, onesies, booties, teethers, plush toys and more. Add just a couple of these items to your custom wedding gift hamper and mix in some gifts for the new parents or parents-to-be as well to keep the focus on the current occasion.
Throw in Some Truffles
Nothing says luxury quite like some delicious black truffles. But you don't need to go digging out in the woods to incorporate this incredible delicacy in your personalised wedding gift hamper. Our selection includes a variety of gourmet products made from truffles, including oils, spreads and salts. We even have truffle-infused side dishes, like risotto and polenta, to really get their taste buds salivating over these delicious morsels.
Keep It Local
At Just In Time Gourmet, we are proud to be based in Western Australia, and you'll find lots of products from local purveyors. From wines and craft beers to delicious snacks and sauces, there are a lot of great things coming out of WA. We are really excited to give you the opportunity to add them to your personalised wedding hamper. Whether the happy couple is from WA, is hosting their wedding in the state, or has some other connection to the region, adding a local gift will make your hamper even more special for them.
Stash Something Sweet
Just about everyone can have a bit of a sweet tooth from time to time, and after a wedding is the perfect time to indulge. We have many sweet treats for you to choose from in our confectionery category, so you are sure to find something to suit your recipients' fancy. From liquorice to butterscotch to chocolate and more, we've got a little something for everyone. Best of all, these small items won't add much cost or take up much space in your hamper, so feel free to add in several packs.
Pamper the Happy Couple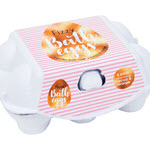 The honeymoon is the time for the newlyweds to relax and start enjoying married life, so don't forget to include some pampering gifts in your wedding hamper. Hand creams, bath salts, body washes, lotions and more, all make appearances among our offerings. Many of the brands that provide these products offer multiple items within the same line, making it easy to coordinate fragrances across your gifts so that everything goes well together.
Stock Up Their Pantry
For many newlyweds, transforming their house into a home is a top priority. In many cases, this starts in the kitchen. We have a wide range of pantry staples on offer to help you get them started. Choose from a variety of salts, seasonings, spices, rubs and more. They say that the path to the heart is through the stomach, and these gifts will set the couple up for many happy meals together in the future.
Need Some Help Designing Your Personalised Wedding Hamper?
Australia is a country full of inspiration when it comes to finding the perfect personalised wedding gifts using delicious and amazing local products. Follow local wedding social accounts and pages for inspiration, especially if you're part of the bridal party. You'll be in awe of some of the local wedding destinations and designs.
If you are unsure which items to include in your custom wedding gift, our team will be more than happy to help.
With more than 2,000 products available in our line-up, it can be a bit overwhelming to find the perfect gifts for the newlyweds. So to start, take a look at our predesigned wedding hampers to get a sense of some of our product picks and how they might go together to create the perfect hamper.
You can start with one of our hampers and then add extra items to give it that personal touch. Or, you can build your hamper from the ground up with our Create Your Own Hamper option.
Let us know your favourite personalised wedding gift ideas below!