14 May 2021
Gin Gifts for Gin Lovers in Australia {2024 Edition}
As the saying goes, 'when life gives you lemons… add gin, tonic and ice'. If you or you know someone who lives by this motto, then you're going to absolutely love what we have stirred up for you below.
If you haven't met Just In Time Gourmet's owners, then you may not already know that they are our Chief Gin Drinkers too! Jodee and Justin love their gin and we quite regularly spot them doing some after-hours product research, especially when it comes to West Australian Gin.
We are constantly on the lookout for not only delicious gins to add to our range online, but also gin related gifts for those die-hard gin lovers.
So here are our top gin gifts in 2024 – grab a G&T and enjoy!
Gin Hamper
Obviously, being such huge gin fans, we had to have a very special gin gift hamper available. Our Let The Fun Be Gin Gift Box is full of everything the ultimate gin lover would need for an afternoon or evening of fun.
From a gorgeous copper cocktail jigger and stirrer to sweet, citrus-driven and savoury treats and of course boutique gin and tonic water – this is the ultimate hamper for a gin drinker. Plus you can choose between a range of different gins and also bottle sizes. We opt for the large bottles 😉
Gin Books
Whether you want to learn about the history of gin or are looking for a gin cocktail book – buying the gin lover in your life a gin book makes drinking the stuff educational in our eyes 😉
One of our favourite gin books is the It's Always Gin O'Clock Somewhere Book which is full of gorgeous imagery around the world and some of the best gin cocktail recipes you can drink.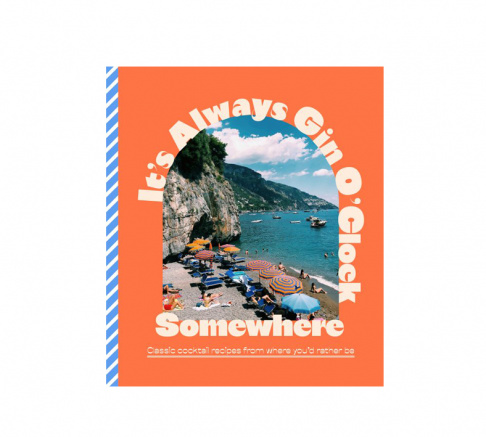 Gin Socks
Seriously, who doesn't love some quirky socks? And we don't know about you, but showing the one you love how much you care with a pair of 'You're the gin to my tonic' socks is sooo adorable. Seriously, she will love them and she may even buy/make the next round 😉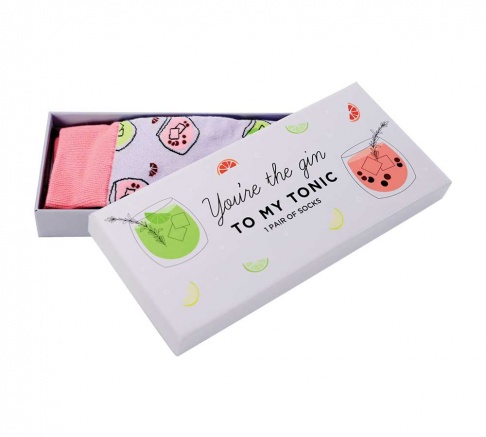 Boutique Gin
There are so many gin's out there to choose from right now, and we are loving it! Here in Perth we are extremely spoilt as there are so many delicious boutique gins being made in Western Australia.
After a trip down south to Eagle Bay one time, we ended up at Wise Margaret River Distillery and boy were our gin palates in heaven! As a result, we now stock a wide range of Wise gin from their signature gin to pink gin and mandarin gin.
We are also loving the Damaged Goods Distilling Co's Final Squeeze Citrus Gin coming out of Perth's Swan Valley. This sustainable distillery is committed to both quality and environmental responsibility.
Not to mention, we also stock the fabulous Giniversity Pink Gin and London Dry Gin. Yum! Who's thirsty?
Premium/Boutique Tonic Waters
If you're looking for the perfect accompaniment to that gin present – surely it has to be some premium and/or boutique tonic waters. Tonic water can heighten the gin experience immensely and take your G&Ts to that next delicious level.
At the end of the day, *typically* ¾ of a G&T is made up of tonic water, so it only makes sense to use the best right?
Get Your Gin On!
So what are you waiting for? Get your gin on and hopefully this list of gifts for gin lovers has made your present buying a bit easier this year.